About.
The craft of graphic design.
We delight in the beauty of the butterfly, but rarely admit the changes it has gone through to achieve that beauty.
Maya Angelou
In the world of graphic design, experience and a drive to keep learning go hand in hand, as do practice and experimentation.
As a creative designer, I produce high-end graphic design work that accomplishes my clients' goals and exceeds their expectations. During the past 30 years, I have drawn from a broad range of experience in both agencies and corporate settings. I  combine a high level of creativity with practical business know-how and a solid commitment to client service on every project.
I began my professional career as a production artist and have held the positions of graphic designer, art director, brand manager, creative director and business owner. At each step, I gained expertise that expanded my skill set, helping me develop into the top-level designer I am today. Along the way I designed corporate brand identities, marketing and sales brochures, direct mail campaigns, print advertising, corporate newsletters and magazines, as well as WordPress websites, and email campaigns using Mail Chimp and Constant Contact.
My education provided the foundation I needed to start exploring graphic design. I received a Bachelor of Science degree in Graphic Design from Arkansas State University. My graphic design work has been featured in Graphic Design: USA and Inc. magazines.
Projects that inspire.
Tradeshows
admin
2018-03-27T18:15:47+00:00
Logo Design
admin
2018-03-22T13:50:48+00:00
Branding Power
admin
2017-10-30T19:55:57+00:00
Package Design
admin
2017-10-30T19:56:44+00:00
Invitations
admin
2017-10-30T19:57:37+00:00
Experience.
Practical observation of facts.
As a creative designer, I know that successful design extends beyond your logo and your website. Good design facilitates the delivery of your message through the use of legible fonts, bold visuals and affective colors. In combination with impactful words, you more powerfully communicate your ideas.
01. DESIGN AND YOUR BRAND.
Designing your company's logo is the first step in building its brand. Your logo design is an illustration of your business. It creates the first impression of your company, possessing both the ability to successfully promote you in the marketplace and the potential to attract new customers.
The conversation is the same whether it is a printed piece or a digital experience: delivering relevant information and content to better connect and develop relationships.
03. YOUR MARKETING MESSAGE.
Identify your target market, what problems they experience, show your solution to the issue, provide results you've produced and show how you are different from their competitors.
Skills.
Design that empowers.
The tools of the trade are merely, tools until guided into action by a highly skilled craftsman. The successful creative designer's skillset continually develops and evolves. This nurturing process ensures the best use of those tools.
Here's how a typical day of project work goes:
LISTENING IS KEY.
"If you're not listening, you're not learning."
Lyndon Baines Johnson
Clients.
The relationships built with my clients grow into true partnerships that advance our mutual interests.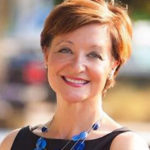 "Beth Rutherford is one of my all-time favorite creative people because she combines rich imagination + careful attention to detail. She knows your project is important but she still makes it fun to create effective marketing. Best of all, she always made me look like a hero by delivering ahead of deadline and on budget."
ANN TAYLOR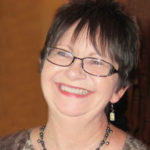 "Beth's design skills are unparalleled. But her thorough understanding of clients and their needs, along with her own business acumen and experience, set her apart. As a longtime client (and a few years as a very happy boss in a corporate setting), I wholeheartedly recommend her."
PAT WENTE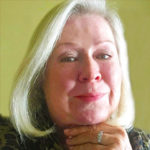 "Working with Beth is an extraordinary experience. Her creative savvy and design sense is like no other designer I've worked with. She knows her audience and conveys her client's visual message flawlessly. Beth can manage any creative project you can conjure. She makes the entire process fun, all while delivering a successful and profitable final product."
PHYLLIS LOVE
Clients I've worked with include:

Aegis Mortgage Corporation • Autonomous Buildings • Bayou City Art Festival • Blue Label Vodka • Bromberg & Associates • Boxley Group • Buckeye Partners • City of Houston Anti-Human Trafficking Mayor's Office • CS&P Technologies • Delta Rigging & Tools • Deutser • Diane Barber Independent Curator • EnergySolutions International • Everest Funeral Concierge • Exterran • Freeze Technology International, Ltd • Greater Houston Restaurant Association • Houston Arts Alliance • Houston Restaurant Weeks • ImageSet • Jennifer Layne Brands • LUCHO Houston • Martha Turner International Realty • Marathon Fitness • Mayor's Office of Special Events • Paradigm Communications • QRI • Rice Military Civic Club • Senior Living Specialists • South Main Baptist Church • Stevens Group • Sugar Land Wine and Food Affair • Sweet Paris • The Mad Man of Maui Fred Lowery • The Padgett Group Inc. • The Quest Business Agency • The University of Texas-Houston Medical School Communications Group • Trident Sports Management • Vista Design Associates • Visualogistix • Warren Business Services
Contact.
Let's chat.
I'm always happy to discuss the design needs of your company and how I can assist. Partnerships fuel growth.
713.416.7704